Sustainability at C&D South West
At C & D South West, we are committed to delivering a better future for all. We believe sustainable distribution should be a viable, eco-conscious choice that's open to everybody.
As operators, it is our belief that we all have our part to play to protect the environment for generations to come and have a responsibility to protect our environment.
Our continued commitment to the environment involves being a climate positive workforce, investing in the latest transport technology, efficient processes and modern, economical vehicles allows us to reduce our carbon footprint.
We understand that our industry is a vital part of the UK economy and we want to pioneer that change and initiative to a greener transport and logistics industry meaning a sustainable future for everyone.
What are we doing about it now?
To reduce our impact, we already have a number of measures in place to reduce emissions such as:
Climate Positive Workforce as of September 2020
All Forklift Trucks at Both Sites are Full Electric
Optimised Route Planning to Streamline our Transport Routes, Improve Vehicle Utilisation and Reduce Fuel Consumption
Euro V & Euro VI vehicles with Industry Leading Technology
Double Deck Trailers with Aerodynamic Profile
Longer Length Trailers with 15% Extra Capacity
Investment in Technology & Systems to Improve Efficiency and Reduce Waste
Our Pallet Network Membership Improves Efficiency and Reduces Empty Running
Driver CPC Training for Fuel Efficiency
Solar Panels, Led Lighting & Recycling at our Depot's
Reducing Single Use Plastic Within Our Operation
Ongoing Research into Further Electrification of Fleet & Alternative Fuels
EcoScope Emissions Tracking Tool, Allowing Clients to Track Scope 3 Emissions
What is a climate positive workforce?
As of September 2020, C & D South West are officially a climate positive workforce. This means that every one of our staff members are climate positive because we are offsetting their entire carbon footprint, including emissions from their home, personal & business travel, holidays, food, hobbies and more.
We do this by partnering with Ecologi, by contributing monthly to planting trees and funding some of the worlds best climate crisis solutions and carbon reduction projects. The standards of these projects are certified at the highest level by Gold Standard.
Our partners at Ecologi publish certificates each month of how many tonnes of CO2 ('carbon credits') have been prevented from going into the atmosphere or removed from it. View these here.
What are our plans for the future?
Although we are making significant contributions to reduce our impact, we acknowledge more needs to be done to address the carbon emitted from the transport and logistics industry.
Some of our plans for the future include:
Plant for A Pallet' Initiative by 2024
All our Forklifts to be Electric by 2025 (Completed in 2023, Two Years ahead of Target)
All our HGV's to be Electric by 2030
We'll continue to research and implement other ways to reduce emissions, such as continuing to reduce the amount of plastic used within our operations.
We're already heavily involved in researching and enquiring into industry vehicle manufacturers who are working on creating all-electric trucks and will continue to do so.
What does this mean for you?
If you choose to do business with us, you're making an environmentally conscious choice with a haulier that is serious about its impact and committed to providing a sustainable future for logistics.
At C & D South West we aim to pioneer the change within the industry and lead the way forward to a Carbon Neutral Transport & Logistics Industry.
We are Part of the Palletforce Network
We are a founder member of the PalletForce network, one of the fastest-growing palletised distribution networks in the UK.
With over 100 depots with a combined fleet of over 3000 vehicles and 4 million sq ft of warehousing, C&D South West and PalletForce handles thousands of pallets every night.
The concept of our network means we offer streamlined processes with significant efficiency savings over conventional methods of distribution. Our customers benefit from competitive prices, reliability of service, whilst the impact of the environment is substantially reduced.
Furthermore, as one of the only a few South West logistics company expanding its storage, distribution and fleet you'll know that your expansion plans will be in safe hands at C&D South West. We encourage all businesses to discuss with us there distribution and pallet delivery needs. Then with the right planning strategy and pricing we can produce a full solution specifically designed to meet your budget requirements.
Here's how we create peace of mind haulage
We are committed to providing you with pricing advantages
Our business partnership will be founded on risk free trading
Our teamwork and ethics means service excellence to the client
We are committed to providing you with value for money
We provide a user friendly technology platform
We are committed to providing you with pricing advantages
Our business partnership will be founded on risk free trading
Our teamwork and ethics means service excellence to the client
We are committed to providing you with value for money
We provide a user friendly technology platform
Business Owners and
Directors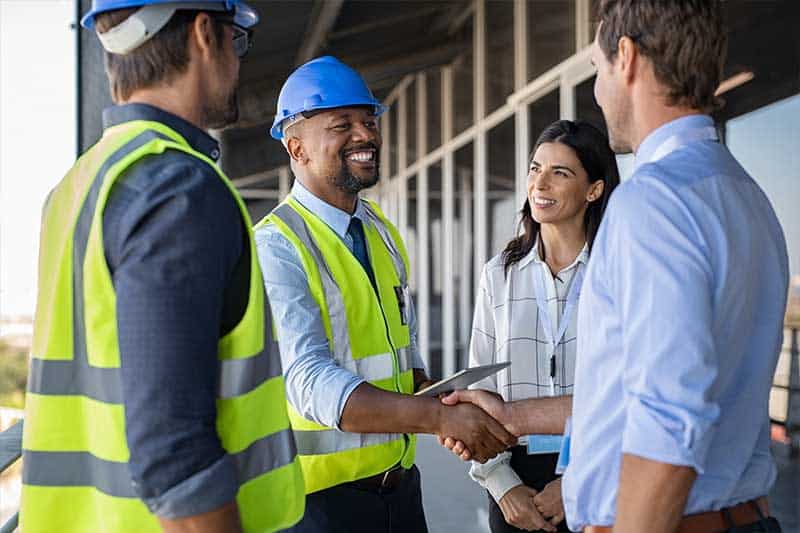 Transport, Logistics and Warehouse Managers
Procurement and General Managers
We often work with the following sectors
Pallet Distribution for the Retail Sector
Food & Drink Pallet Distribution
Distribution for Manufacturing
Distribution for Engineering Companies

Guaranteed On Time & Backed by the Latest Technology
in Delivery Tracking
Qualifications & Accreditations
"We keep using CDSW as a result of their consistently excellent customer service. They are always quick to assist and keep us fully up to date with our deliveries"
Sarah A, Sales Processing Manager, Somerset Based Retailer
"Over the few years they have moved from a simple supplier of services to a valued business partner, helping Arada Ltd deliver an unmatched delivery experience to our customers, whether they are retail or consumer."
Jon B, Director, Manufacturing Firm, Devon
"We have been using C&D for several years now. I feel comfortable that they understand our needs with regard to competitive market pricing and the transportation of a perishable product."
Steve B, Managing Director, Somerset Based Brewery
"From the outset they've been nothing but a great business partner helping us, as a new company, with little things like advice given on dispatch arrangements, meeting our logistical needs and delivering on the promises we make to our customers and their requirements. "
Dan U, Dispatch Coordinator, Dorset Food Manufacturer
"With over 20 years experience within transport and distribution I have rarely come across a company with whom I have been able to build such a good working relationship. Thank you for the support you have provided our business, long may it continue."
Richard G, Warehouse Manager, Devon Based Door Manufacturer
Frequently Asked Questions
Carnival is one of the most special and unique features of Somerset's autumn season.  Carnivals combine grand fireworks displays with street processions, fairgrounds and street food. Hundreds of thousands of people...
read more